The volleyball game next Tuesday (9/28) vs Rose Bud will be played AT Rose Bud. This is a make-up game from earlier in the season. Go Lady Red Devils!

Beginning September 20th, masks will be strongly encouraged and only mandated if the building reaches 5 or more positive Covid-19 cases. Each building will have an independent number to determine if masks will be required. If masks are required due to positive cases, it will be communicated through our website, email, text and a messenger call. All buses will still require masks. Communication will be frequent - please watch Facebook and our website for more information.

The Sonic Blast with Double R Randy Rainwater and 103.7 The Buzz will be at Red Devil Stadium from 4:00 - 7:00 pm. Come out and enjoy the fun, games and prizes as we show our Red Devil Pride!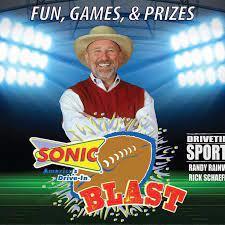 Conway Christian has canceled the 7th grade game at CC Thursday (9/9/21). Jr high game will start at 7:00 pm. Go Red Devils!

Spirit sales are due Thursday to Mrs. Farmer! Don't miss out on ordering Red Devil gear!
Kindergarten Graduation May 25th 6pm at AHS Auditorium
HS Graduation May 13th 7pm at Lemley Field at Sorrels Stadium

Welcome to our new website!